Update On 1.3
posted on
Hi everyone,
Just want to give you a quick fill-in on the status of the new update.
As you may know, I've always worked solo on Stardew Valley. However,  for this multiplayer update I've had the help of Tom Coxon (of Chucklefish). He's done all the network coding to turn Stardew Valley into a multiplayer game… truly an impressive feat, and one that would not be possible without his talent. He deserves a lot of credit for this — Thank you Tom!
Now, here's where we're at:
Work on the new features is done, and we've sent all the new text off to be translated into the different languages. Meanwhile, we are working on bug fixes. Once we've received the translated text and integrated it back into the game, we'll begin a serious QA phase involving thorough testing of all new features in both multiplayer and single player contexts. When that is finished, the update should be ready for a public beta.  I am still shooting for a spring release for the beta.
When the beta gets closer to launch, I'll fill you guys in on more specifics as to how multiplayer will work, as well as a more complete list of the new features in the update.
I'll also be sure to let you guys know as soon as we've determined a more concrete timetable for release.
For now, here's a screenshot of the new signs in action: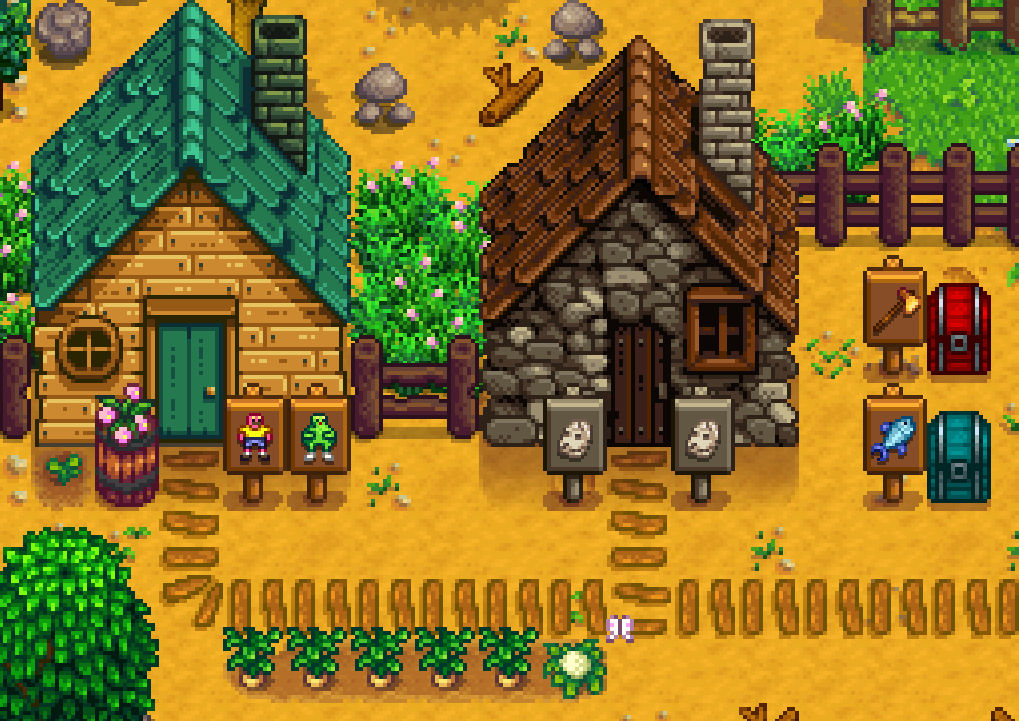 These signs are crafting items that will be available to you from the start of the game. Any item in Stardew Valley can be "clicked" onto them to display. 
Thanks so much everyone for your patience while we get this update ready. It's really going to be a "game changer" for Stardew Valley!
-Ape