Android Version Coming March 14th
posted on
Hi Everyone,
Update: Stardew Valley for Android has a release date — March 14th!
Just want to give you a quick update… Stardew Valley for Android is on it's way, and is now open for Google Play pre-registration.
The android version will be priced at $7.99 (the same as iOS). Please check the Google Play Store to see the price in your region!
Like the iOS version, this is the full version of Stardew Valley, up to 1.3 (but not including the multiplayer functionality).
Transfer of PC save data is supported, so you can carry over your game without having to start over!
English, Russian, Japanese, Spanish, Portuguese, Italian, French, German, Hungarian, Korean and Turkish language support will be available at launch (coming to iOS and consoles in a future update).

Mobile development studio The Secret Police have been hard at work on some recent updates to the Mobile version since the iOS launch, adding the following mobile-specific features:
Save at any time – even when you close the app!

Pinch-to-zoom functionality, allowing players to zoom in and zoom out to get a full view of the farm

New control systems including virtual joystick and invisible joystick options, 'action / attack' button option, improved auto-attack and Joypad adjuster tool with complete customization of your onscreen controls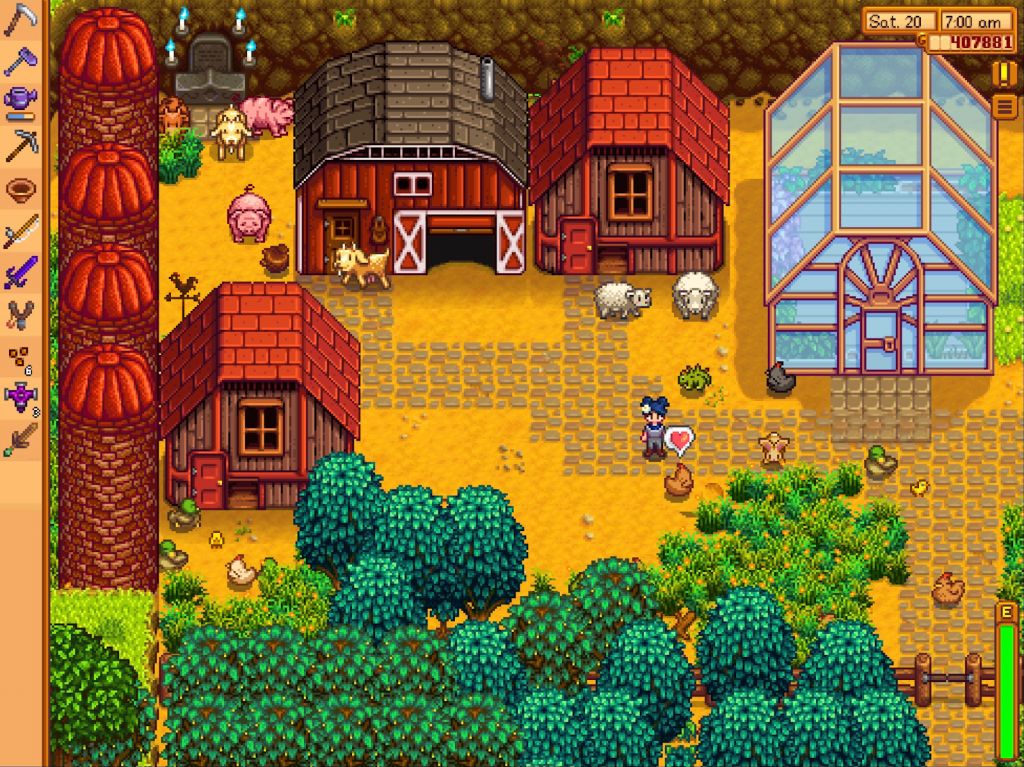 I also want to let the Xbox/PS4 players know that the multiplayer update is coming along well… the XBOX update is in QA, and PS4 will follow shortly. I hope to release both, simultaneously, within the next couple of months.
I'll let you know as soon as I have anything more concrete to share with you. Thanks so much for your patience.
-Ape