Mini Dev Update #3
posted on
Graphics improvements!
Better House, taller NPC's:
The old farmhouse was not very appealing. I'm so much happier with this one. I'll leave the upgraded houses as a surprise.
Character portraits (works in progress):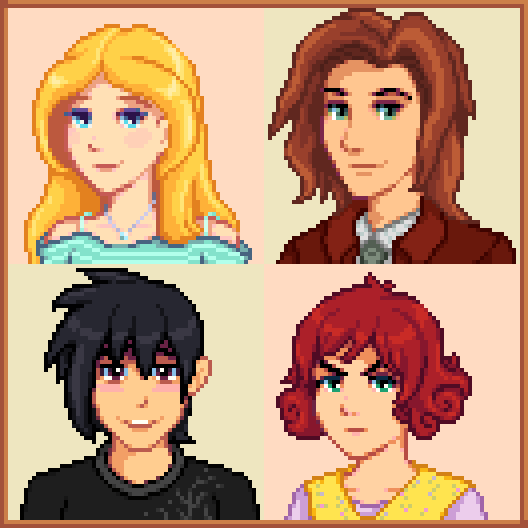 Clockwise from top left – Neutral Haley, Neutral Elliot, Angry Penny, Enraptured Sebastian
These character portraits are smaller than the previous ones… it was nice to be able to see more clothes, but these are a lot quicker to draw, freeing up more time for development in other areas of the game. Plus, I think you can see enough to get a feel for each character's style.